Comprehensive Pest Control For Your Sumter County Business
You work hard to make your business as successful as possible. When a problem occurs, you want to make sure to handle it as best you can to continue on in your success with as few bumps in the road as possible. If pests infest your business, the best way to face that problem is with the help of Sumter Pest Management. We are Sumter County, SC's local pest professionals, offering comprehensive pest control solutions to eliminate your pest problems and keep them from coming back.
What To Expect From Our Commercial Pest Control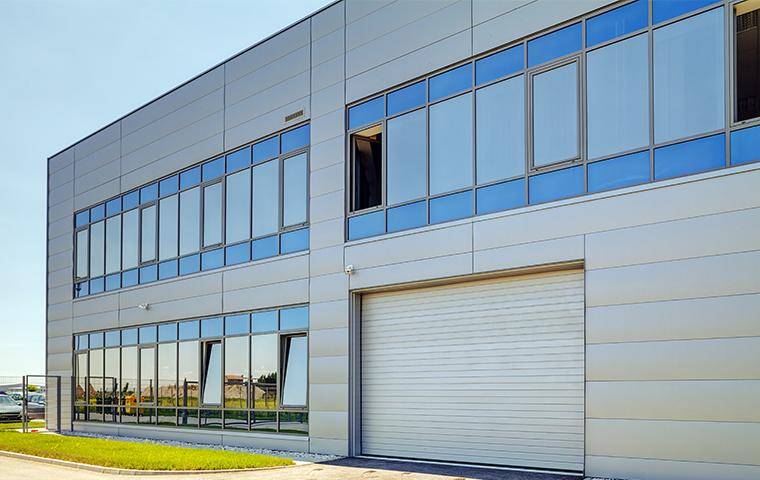 Inspection
Your commercial pest control begins with a conversation. We want to know what you've been seeing and where so that we can better identify what pest problems you're having. We'll then inspect your facility's interior and exterior to look for entry points and conducive conditions. We'll also check all openings into your building, including windows and doors and all plumbing voids.
Treatment
One of the benefits of working with a small, local pest control company is that you'll get the customized service you need. Once we perform our inspection, we'll have the information we need to develop a treatment plan to target your particular pest problems. Our initial treatment includes a full exterior and interior service.
Outside, we knock down spider webs and wasp nests, we treat around windows, doors, eaves, and thresholds, and we treat around the foundation as well as bushes and shrubs. Inside, we target problem areas, then treat plumbing voids and all potential entry points. Once complete, we'll explain everything we did and what you may need at future appointments. We'll also schedule your next follow-up visit at this time.
Follow-Up
Follow-up services are usually necessary monthly or quarterly and largely depend on your pest problems and your industry. We'll discuss the best option with you and then return regularly to maintain your business's pest protection.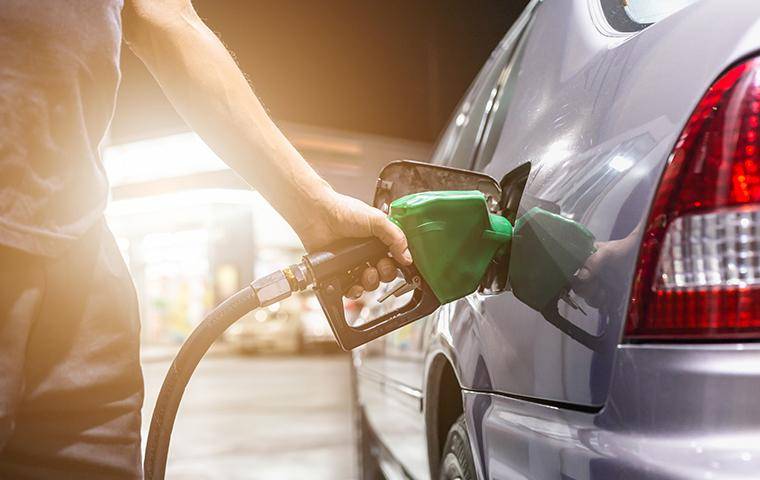 Gas Stations & Retail
From gas stations to car dealerships and retail stores to banks, if your business is in the retail or service industry, you need Sumter Pest Management to keep it pest-free.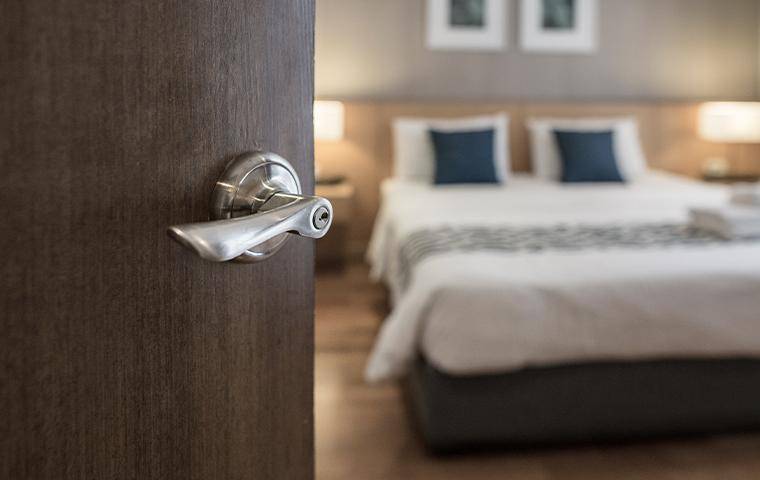 Hotels
Keep your guests happy and healthy by providing them with a clean, pest-free environment. Sumter Pest Management can help make that happen.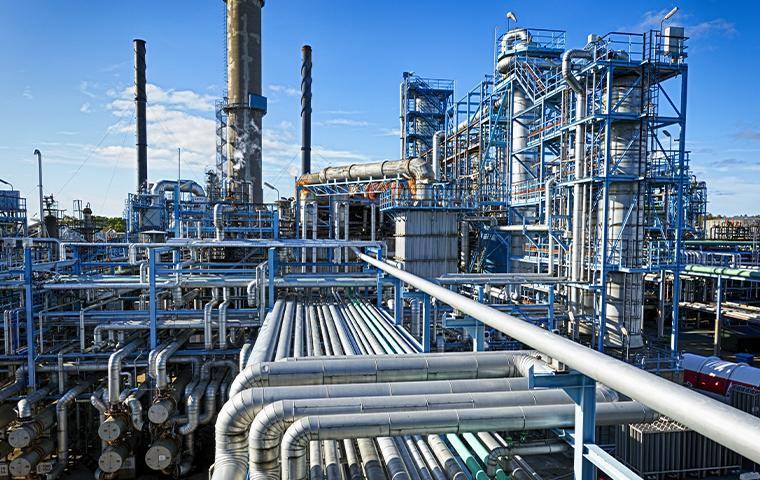 Industrial Plants
A pest infestation in your industrial plant can damage your equipment, your building, and more. Keep pests out with the help of Sumter Pest Management.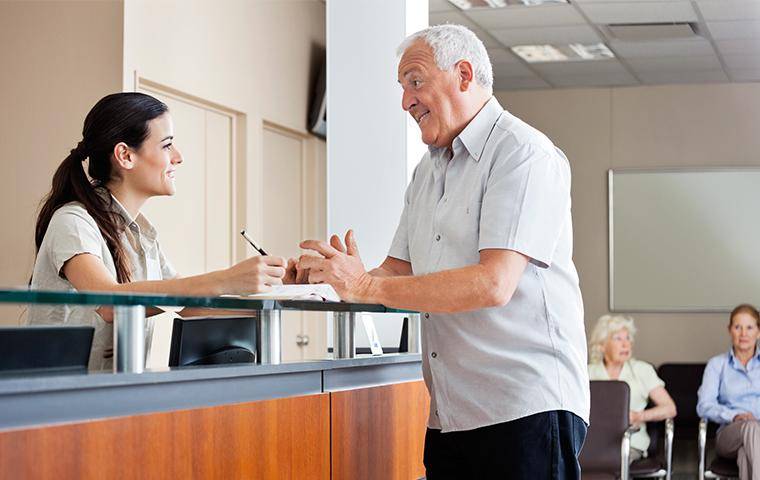 Medical Facilities
Protecting your patients is your top priority, but that's hard to do when disease-spreading pests are present. Get rid of them by partnering with Sumter Pest Management.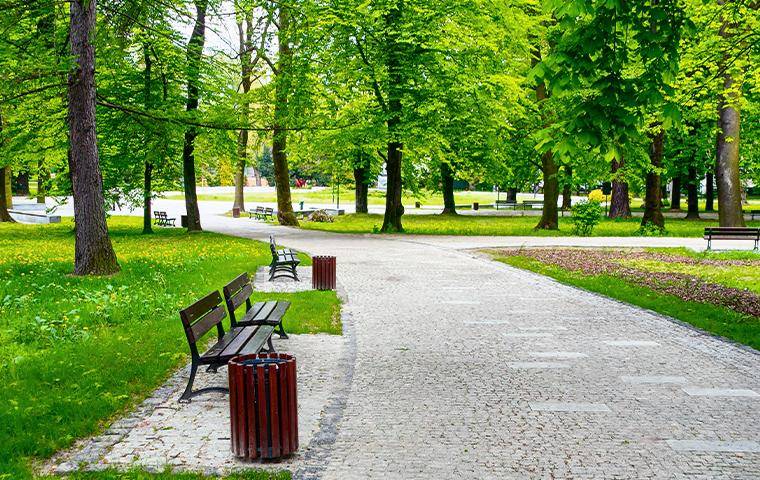 Outdoor Spaces
Parks, fairgrounds, and other outdoor spaces will get a lot more use if they are not breeding grounds for dangerous pests. Let Sumter Pest Management keep pest populations low.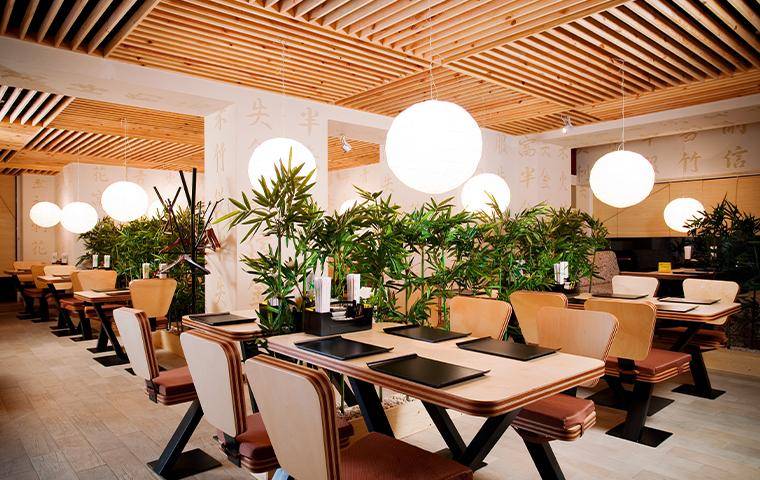 Restaurants
To protect your customers and keep your restaurant open and successful, it must stay pest-free. Let Sumter Pest Management provide the services you need to keep it that way.
Reasons To Choose Sumter Pest Management
There are many reasons you can feel confident in your choice of Sumter Pest Management for your commercial pest control needs.
We have over 25 years of experience in the pest control industry.
We are a local, family-owned and operated company.
We provide the customized services you need to target and eliminate your specific pest problems.
We care about every customer we have.
No pest is too small, and no job is too big for our experts to handle.
We provide the best service at the best value.
Our staff is highly knowledgeable and fully trained.
We work with honesty and integrity.
Our services are guaranteed.
We offer same-day and emergency services.
We are members of the National Pest Management Association.
We are members of the South Carolina Pest Management Association.
In addition to our general services, we also offer bed bug control.
Let Us Protect Your Sumter County Business From Pests
If your business is experiencing a pest problem, you need it taken care of quickly by professionals who are knowledgeable about the pests in the Sumter area and have the experience to eliminate them and prevent them from coming back. Sumter Pest Management is that company. We are local, have decades of experience, and provide the personalized care you need to keep your business running without the threat of pests. Contact us today to request a free quote.
Request Your Free Inspection
Complete the form below to schedule your no obligation inspection.